Document storage meets social media—with potentially positive effects for government transparency. At Scribd [don't ask us how to pronounce it], you can upload and store large documents, avoid the burden of hosting huge files on your own website, and top it all off with a layer of social connectivity.
Scribd also allows you to research existing documents, download them, add them to your personal account and interact with other readers via commenting, ranking and sharing. All documents are indexed during the upload process, which makes them easier to find on Google and other search engines.
A click on the Scribd site yields links to a vast library of print materials, from business reports, recipes and polls, to how-to guides and spreadsheets. Topics range from a daycare newsletter, to a PowerPoint presentation on treating glaucoma, to the 1992 Dallas Cowboys playbook! Scribd's technology enables the reader/uploader to maintain th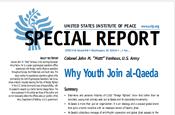 e original format of the document, so you see graphics, page formats and images as they were intended.
Scribd also features magazine articles and books. The service has struck deals with several major book publishers to publish content online. According to Wikipedia, these include Random House, Simon & Schuster, Workman Publishing Company, Berrett-Koehler Publishers, Thomas Nelson, and Manning Publications. But before we unequivocally endorse the service, it should be noted that some uploads have been controversial, with some writers and publishers claiming copyright violations and forcing some "takedowns."
That said, if Scribd's convenient, accessible format were to become widely adopted in government circles, the potential could be an enormous boon to transparency.
The Sunlight Foundation, whose mission is to make government transparent and accountable, calls itself "a big fan of Scribd," and says:
Many of us are sitting on files we've obtained through government offices, FOIA requests and other publicly available sources.  Hosting these files ourselves can be cost prohibitive, difficult for others to find and may exist in formats unusable to some.  Scribd takes the pain out of hosting and sharing these documents.

Every government office and agency, and every appointed and elected official needs to make public documents accessible to the public.  Posting these docs in an archaic format on a government server doesn't exactly fulfill this civic duty, but when these documents are posted in a format that everyone (with an Internet connection) can use, download, share and comment on, well, that's a different story.
Scribd's high-volume traffic makes it a good fit for disseminating information about government activities and policies. According to technology reviewer Crunchbase:
The company claims more than 50 million readers every month and houses more than 10 million documents…Scribd's document reader has been embedded more than 10 million times across the web, on sites like The New York Times, The Huffington Post, The Atlantic, and TechCrunch. More than 1.4 million searches happen on Scribd.com every day, and prominent users include Meg Whitman, Seth Godin, the FCC, World Economic Forum, Simon & Schuster, Random House, Lonely Planet, Harvard, Ford, Microsoft, the Red Cross.
Scribd's self-proclaimed mission is "to liberate the printed word." Perhaps, if used well, it could also help open up America's democracy.