If you want to register to vote in Arizona, you'd better bring along proof of citizenship. If you'd like to register in Nevada, make sure that your name, address and Social Security number exactly match—letter for letter, including middle initials—the information in the state's other databases.
These highly restrictive rules make voting more difficult than it should be, and they exemplify the kinds of obstacles revealed in "Voting in 2010: 10 Swing States," a report released on Sept. 17 by Demos and Common Cause. The report examines both obstacles to voting and exemplary practices in 10 states with hotly contested races in November.
The stakes are high
The report explains it this way:
The U.S. Senate and House of Representatives will be close in 2010. Potentially, party control of the Senate and House hangs in the balance; gubernatorial races will also be critical, with redistricting to begin shortly after the elections. These dynamics set the stage for election time mischief and attempts at suppression and manipulation of registration and voting rules, especially in close contests where a handful of votes could tip the balance. In other words, the laws and policies governing voting have the potential to be game changing.
State by state
All of the featured states have problems, according to the report's standards. A few, however, manage to get kudos for innovations and compliance with the National Voting Registration Act [NVRA] passed in 1993. Here's an abbreviated rundown—culled from the report's executive summary—of some of the highs and lows, one swing state at a time.
Arizonais the only state that requires proof of citizenship for voter registration. "This law was written and designed to have a disproportionate impact on naturalized citizens seeking to vote," says the report. "It has already prevented thousands of Arizonans from registering, and acts as a deterrent to…other eligible voters." Arizona also permanently disenfranchises individuals with more than one felony conviction, but allows people with only one felony conviction to vote, a distinction that confuses even many voting officials.
Colorado does not conduct any formal outreach for immigrant or language-minority voters, despite having more than 404,000 eligible Hispanic voters, 150,000 immigrant citizens and an electorate that is 12.2 percent Latino. The state also lacks any law directly banning dissemination of deceptive information, leaving the state open to the use of phony flyers as well as online dissemination of misinformation meant to disenfranchise voter.
On the plus side, recent changes in Colorado election laws make it easier for voters to register even if their information is not an exact match with other state databases. Also, as of 2010, no voter's registration can be cancelled solely for failure to vote.
Illinois requires voters who are "challenged" at the polls have to show two forms of ID or have another voter testify to their eligibility. There are no clear guidelines for election officials as to when to allow a "challenged" individual to vote. Making this situation worse is Illinois' rule that any voter in the state can be a designated challenger.
The good news in Illinois is that voting rights are automatically restored to citizens when they are released from prison. Citizens on parole or probation are eligible to vote.  In Cook County, an exemplary program reaches out to new citizens and people with limited proficiency in English.
Kentucky stands out for its disenfranchisement of people with felony convictions. Under Kentucky law, nearly six percent of Kentucky's population—and roughly 24 percent of its African American population—cannot vote.  Ex-felons can petition the governor for re-instatement, but this process puts the burden on the petitioner and severely limits real access to voting rights.
To its credit, Kentucky has what the report calls "the most exemplary voter challenge law among the states under reviews.  Only designated challengers and election officials who undergo specific training can challenge others' right to vote."
Louisiana has experienced an 88 percent decline in the number of voter registrations obtained through public-assistance agencies since such registration programs were required—one of the steepest drops in the nation.  In addition, Louisiana's voter-challenger rules are very vague, and its voter-registration deadline is 30 days before the election, making it difficult for new voters to register.  After Hurricanes Katrina and Rita, an election-roll purge program removed 21,000 names from the statewide voter registration lists, when officials compared the names of Louisiana voters with those from other states. [Many names from the New Orleans area were later reinstated, but list maintenance is a problem to be watched, says the report.]
Michigan recently settled a lawsuit over purges to its voter registration database, and agreed to reform its practices.  At issue was a 2008 plan to challenge voters whose homes had been foreclosed. But Michigan is not out of the woods, yet, as challenges and "caging" continue to be potential problems.
The report also notes Michigan's poor track record in promoting voter registration at state-run public assistance agencies.  In addition, Michigan lacks a law specifically prohibiting deceptive practices, "leaving voters vulnerable to dirty tricks and misinformation campaigns." The state's 30-days-in-advance registration deadline is also seen as a negative by the report.
In the plus column, Michigan restores voting rights as soon as citizens are released from prison, and the Secretary of State's office makes a serious effort to make voter registration available at citizenship naturalization ceremonies.
Missouri voters who do not bring the right ID to the polls on election day are barred from voting and can't get a provisional ballot.  Also in Missouri, anyone can challenge another voter's eligibility, and voters who cast provisional ballots in the wrong precinct will have their votes disqualified. In addition, Missouri does not allow individuals who are on probation or parole for a felony to vote.
The good news is that Missouri is the only state that has a law very directly addressing deceptive practices.
Nevada uses an exact-match standard on voter registration databases, a procedure that can make it hard for some voters to cast a ballot. And despite the presence of 192,000 eligible Hispanic voters, the state has made no effort to reach out to encourage voter registration.  Its voter ID laws, however, are considered exemplary.
North Carolina  is a good place to be a voter, says the report.  Voters can register right up until the end of the early voting period, which ends on the Saturday before the election. Plus, the state has a very strong law prohibiting misinformation campaigns designed to confuse voters.
But the state gets lower grades for its challenge laws, which allow any registered voter to challenge the eligibility of a voter before the 25th day before an election. On election day, any individual registered voter can challenge anyone else at his or her precinct.  Also, voting rights for citizens who have finished a prison sentence are not restored until after they have completed parole or probation.
Ohio is among the states with very early voter registration deadlines—in this case, it's 30 days before the election.
Its voter database has had chronic matching problems. In addition, Ohio has been an epicenter for misinformation campaigns conducted via email spam and robocalls, but the state has not enacted statutes to prevent these practices.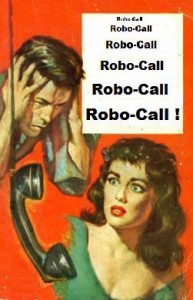 To its credit, Ohio allows citizens who have finished their prison sentences to vote, and the report calls the state "exemplary" in its voter-registration outreach to newly naturalized citizens.
What's the takeaway from this report?
While federal laws are in place to make voting more accessible and fair–and have been for quite a few years–an  individual voter's experience still varies greatly, depending on where you live. I am continually amazed and disheartened by states' intransigence and unwillingness to enforce federal statutes for political reasons. In my mind, the disparities are further evidence of the problems with leaving decisions regarding democracy and fairness to the vagaries and whims of states and their politicians.
em