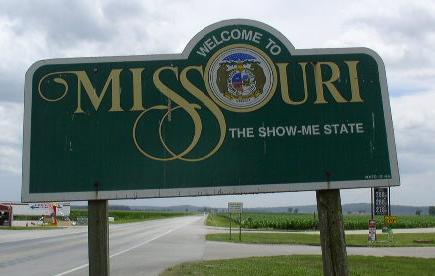 Back in 2012, the most famous losing candidate in American wanted to be the junior U.S. Senator from Missouri. Todd Akin became late night code for a maladroit, an instant punch line.
Bad news folks. St. Louis and to a large part Missouri are now defined by what most of us want to forget.
If outsiders dig deeper they find the new inalienable right to guns, sales tax exemptions for fast food restaurants and a domed building full of people so out of touch with common sense that I still expect Comedy Central to open a Jefferson City bureau.
Let's remember that economic things haven't been that great in the Show-Me state or here around St. Louis for a good while. I stand among those wonks pleasantly surprised that the 2013 American Community Survey by the census found median household income had grown by 2.2% in Missouri from 2012 to 2013. We're still better than $100 a week below the national average but I would have put the smart money on a fifth year of declining median income!
The harsh reality remains that the St. Louis area – the economic heart of Missouri – still struggles, with the SMSA (if you don't know that acronym I can't help you) underperformed, again coming in below average even with a 2.7% increase. While the 2013 median household income in Chicago was $60,564 and Minneapolis was $67,194, St. Louis came in at $54,449. When St. Louis runs $245 a week below the Twin Cities, well, I understood when a good friend told me tonight that he and his wife are considering a move to Jacksonville, Florida. A few years ago she was recruited for a job with a nice window in the headquarters of a locally based national company. He sells big expensive things. Their extended families are here but they're not sure their future is.
Okay, remember that we don't have enough lifeboats. Most of us are going to have to stay here and work things out.
What to do?
Admit that we have problems
That sounds simple but I have heard a number of elected officials dismissing what erupted in Ferguson as a 'north county thing.' We know that many suburbs were created to exclude, not include, "those people." It's not just race (though that remains an issue). Here in Oakville people barely held their bladders at the thought of housing for moderate income seniors. [BTW: the building is filled, has a waiting list and Armageddon has not rolled down Telegraph Road.] I would love to see a developer go to Town & Country proposing an apartment complex like Canfield Green where a two bedroom unit goes for $550 a month. From experience I know it would be 100% rented before it opened, filled with working poor wanting to be closer to their jobs and good schools for the kids. Don't laugh. Until such a proposal gets a real hearing and building permits economic segregation and racial separateness will rule our region.
Talk about our problems
Why do we wait for PBS to come to town to discuss things we all know need to be discussed? We can all get along at Cardinal games. All the well-earned pride people take in their community ought to be a the start for working together to address regional problems. We have bridges over the rivers. We need to build bridges among the disparate neighborhoods.
Focus on real economic development
I think we have more than enough big box stores. How about a foundry? High tech contract fabricators to job for the burgeoning 21st Century entrepreneurs? I'm not fond of handing $30,000 in tax breaks per job to manufacturers but if we can create long-term, full time work I'll bite my tongue. Remember, starting next week a family of four can have someone working full time at $14.90 an hour and still qualify for food stamps! Whatever it takes to get $20.00 an hour jobs is worth doing.
Develop an attitude
Quick: which city's sports fans threw snowballs at Santa Claus? Sure, being nice is nice but if we are to climb back to the top of the heap we need mean. Despite a huge, poor core the Philly region has a median income $100 a week above St. Louis'. We can be smarter, harder working, higher achieving and more determined than Eagles fans.
Play long
Our problems developed across generations. Making changes won't be easy nor will it be fast. Easy answers – call it community dialogue – can be a start. The commitment to real change, knowing it will take years, is the first step. Does St. Louis County need 50+ police departments and three score of municipal courts? Should Manchester fight Town & Country over a Walmart? Why does a line on map make a difference about the quality of education a child gets? Be brave and not afraid to be bold. Change basic things.
Remember, that with the current situation in Ferguson the biggest losers are not multinational corporations or big box stores or the Federal Reserve system. Those losing the most are the people who live in apartments and ranch houses, along with the woman owner of the beauty shop or the guy with the meat market. They are us.
Wouldn't it be great if we went back to the time when the jokes about St. Louis featured Todd Akin as the punch line?
[Okay, SMSA = Standard Metropolitan Statistical Area. The St. Louis SMSA is one of the top 25 in the nation. It includes the collar counties in Missouri and Illinois. If current trends continue, St. Louis will drop out of the top 25 by the 2020 census.]