Five Democrats—all male—are vying for the honor of trying to defeat entrenched Republican Ann Wagner, in Missouri's 2nd Congressional District. Here are my impressions of them, from my seat in the audience of a League of Women Voters candidate forum last night. [PS, if you were looking for coverage of this event in St. Louis mainstream media, you're out of luck, as Arthur Lieber notes in another post on this site .]
On the dais were : Mark Osmack, Bill Haas, Cort Van Ostran, John Messmer, and Robert Hazel.  They range in age from early 30s to early 70s. Their origin stories vary: Osmack is a union guy who served as an artillery officer in Afghanistan. Haas is a perennial candidate, having run for Congress in the 2nd District five times previously. VanOstran is the Ivy-League educated up-and-comer favored by Missouri's Democratic political elite; Messmer is a Ph.D. professor of political science at St. Louis Community College. Hazel calls himself "an old-fashioned, New Deal Democrat," who filed for office because he is fed up with the current political situation.
During the 90-minute forum,  all appeared to agree on basic, progressive-platform planks, such as Medicare for All; the need for electoral, political and campaign-finance reform; common-sense gun laws; a national minimum/living wage; workers' rights; and immigration reform that would offer either permanent-resident status or a path to citizenship for Dreamers.
All of these views are in direct opposition to those of Congresswoman Wagner, and that's a good thing. But their unanimity on issues does make it harder to figure out who should get your vote. [Spoiler alert: I'm still undecided.]
I took a lot of notes, and if I tried really hard, I could probably transcribe them into a reasonable facsimile of the discussion. Instead, I'm offering the following candidate-by-candidate summary of some of what was said in response to the 11 questions posed by the moderator. For what it's worth, I'll add my commentary on each candidate as we go along.
Robert W. Hazel
Hazel said that his number one legislative priority would be to push for a New-Deal-style infrastructure program—"the kinds of projects built to last for generations." He added, "We need to look for things that help all of us, not just the privileged few. The Democratic party needs to be the party of everyone."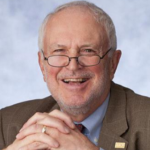 Hazel was particularly outspoken when asked for his view of the political climate. "We're living under a perverted, Christian-conservative rule," he said. "Self-government—Western civilization itself—is in peril…In the White House, we now have a deep-cover agent of the former Soviet Union—or at least a stooge for Vladimir Putin. He is the charlatan-in-chief."
He spoke in favor of a national minimum wage of $20/hr., adding that "We can't afford not to do this."
I gave Hazel first place among the five candidates for self-deprecating humor. Clear-eyed about his limited chance to win the Democratic nomination, he said, "If I win the primary, the first thing I'd do would be to demand a recount."
Commentary: With no grassroots campaign organization and very little funding, Hazel is the odds-on favorite finish last in the primary. But you've got to respect his gumption and passion: He filed for the race because, he said, "I just can't stand the way the US is going." He's a pure protest candidate, just doing it because somebody has to. His answers at the forum were spontaneous, conversational and unscripted—a refreshing break from political business-as-usual.
John Messmer
Messmer calls his extensive background in political science one of his most important assets. Armed with a Ph.D., he has drafted and reviewed bills for the Missouri legislature and has taught political science for 16 years. At the forum, he called for fundamental governmental reform, with the top three priorities—of  his 15-point plan—being reforms in campaign finance, ethics rules, and election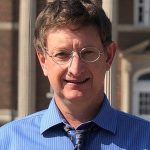 procedures. "Our democratic foundation is crumbling. We need to remind people that reform is in the DNA of Democrats," he said.
On healthcare, Messmer described the current system as one of the worst in the world. "You could throw a dart anywhere on a world map and land on a more efficient, effective and popular system. We should look closely at the successful systems in Australia and Switzerland."
In a political era in which the Republican mantra is that government is the enemy, Messmer sees things differently. In his years of teaching, he says, there has been a change in attitude among his students. "They no longer call it 'my' government or 'our' government, they call it 'the' government. That is significant. I make my students read the Federalist Papers as a way of helping them understand why we need a federal government. Issues like income inequality and the need for low-income housing are prime reasons for having a federal system."
On immigration policy, Messmer said, "Trump has declared war on immigrants, but immigration is our history. These policies are not who we are."
Commentary: Messmer strikes me as the candidate with the most baked-in understanding of the issues facing our country and the reforms needed to make things work better. He comes by his knowledge organically, from years of study, teaching and practical experience. He would make a very wise, approachable and fact-based Congressman. Although he will probably be eclipsed in the voting by a flashier contender, I would strongly recommend that the winner call Messmer on day one of the general campaign, to enlist him as a policy adviser—and then listen to him closely.
Mark Osmack
"There's no higher calling than public service," said Mark Osmack, explaining why he's running for Congress. Osmack's background includes his stint in Aghanistan, and learning about policy as an intern for Claire McCaskill and Illinois Senator Tammy Duckworth.  "I know that life has given me privilege and advantages, so the first thing I need to do as a candidate and as a Congressman is to shut up and listen."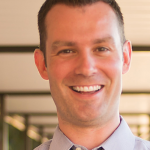 Very much in agreement with the other candidates on the issue of healthcare, Osmack asserted his support for Medicare for All, and called for a fully not-for-profit system. To get to a Medicare for All system, Osmack proposed a gradual lowering of the Medicare eligibility age. "We have the money for it, but, so far, not the Congressional courage," he said.
Asked about the issues he feels most passionately about, Osmack invoked a term that is rarely heard in contemporary political dialogue: "the greater good." "We need more focus on things that serve the common good:  healthcare, transportation and education…We are gradually phasing out educational opportunities. We need to minimize the costs and reduce the barriers to entry."
In a Congressional district drawn to favor Republican voters, Osmack—as well as the other candidates—will be challenged to attract Republicans, leaning Democrats and independents. He said he's optimistic about his chances. "We'll have to win over swing voters. We have to step up and push back on policies we disagree with. We have to speak loudly and clearly about racial inequality. We have to show voters that we have a spine, to give them a reason to vote for Democratic candidates… And, by the way, I do not see Republican failures as Democratic successes."
Commentary: Osmack has a lot going for him: Intelligence, articulateness, an approachable demeanor, optimism, and the positive aura bestowed by today's military-worshipping political zeitgeist. He's young, a fresh face at a time when established political leaders seem almost fossilized in their beliefs and tactics. [Unfortunately, Osmack's and Van Ostran's names, which share the letters O and S and the "os" syllable, have the potential to cause confusion in the primary.] But if he can overcome that orthographic obstacle, I think he could give Ann Wagner a run for the money.
Bill Haas
People who follow St. Louis-area politics recognize Haas' name from the many electoral contests he has run in. His main success was being elected to the Board of Education for the City of St. Louis. He is proud of his 50 years of political experience and public service, and he said that name recognition is one of his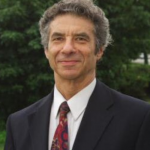 strongest selling points.
At the forum, Haas called "ending violence" his most significant issue. He proposed establishing a violence-prevention hotline that would operate 24/7, encouraging people to call in when they are feeling as though they might hurt themselves or others.
Of the five candidates at the forum, Haas stood out as the one who offered the most specific programmatic approaches to issues. In addition to the hotline, he said that he favors the federal government establishing "a subsistence income of $20,000 per person, with the next $30,000 of income being tax-free." As a partial solution to housing issues and homelessness, he suggested "training unemployed people in the skills needed for home building."
And, as an approach to curbing illegal immigration, he voiced his support for an idea, suggested by columnist Paul Krugman, for the U.S. to invest in industry in Mexico, "so that people don't have to come to the United States to earn a living." On immigration reform, Haas suggested that limiting Dreamers to permanent resident status, rather than offering them full citizenship, might be a way of getting Republicans to get on board with DACA. "Republicans don't want DACA recipients to get full citizenship because they fear that the new citizens will tend to vote for Democrats."
Commentary: You've got to give Haas points for perseverance and creativity. While his persona comes off as a bit off-beat, he is unabashedly who he is. Some of his positions offer novel insights into the issues—such as those immigration ideas described above. I don't think he's going to get the chance to run against Wagner, but his name-recognition factor could play a role in swinging the primary vote away from one of the other candidates.
Cort VanOstran
"There's a tremendous opportunity this year to flip Missouri's Second District seat," said VanOstran, when asked why he is running for Congress. "Democrats and Republicans alike are concerned about the same issues. But our representative in Washington isn't listening to us. Ann Wagner has held no town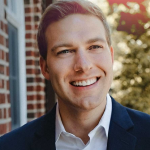 halls in her district."
"We all face the same challenge: We are embarrassed by what is coming out of DC," he added. "We want accountability, common sense. Everyone has an interest in that."
That's why he'll be able to attract a wide spectrum voters to his message, he said. "There is no shortage of people who want change. We need to find those voters, speak to all voters—not just Democrats—and turn them out to vote on Election Day."
VanOstran was particularly outspoken on the subject of immigration. "Our driving value should be to treat people with dignity," he said. "It's disgusting that the Republican party,  which claims to be 'pro-life' and 'pro-family,' treats immigrants so poorly."
He also took a strong stand on the need for common-sense gun laws. "Guns are a top issue. Ann Wagner has taken large amounts of money from the NRA," said VanOstran. "We need universal background checks, no bump-stock sales, and no high-capacity magazines."
Calling healthcare the number one issue on his agenda, VanOstran said, "Single payer is the right thing to do and it's fiscally sensible. We need to pass aggressive legislation to expand Medicaid."
Commentary: VanOstran looks the part, speaks in paragraphs, and is saying all the right things. He will be very appealing to many Democratic voters, on both personal and political grounds. He's the darling of the Missouri Democratic establishment and—if money counts [which it does—too much, unfortunately]—he's out-raising everybody else in the race by a lot. He's already seen by party insiders as the front-runner in the primary, but in terms of actual voter engagement, it's still early. If he gets the nomination, and if the stars align, and if he doesn't somehow trip over himself, he could very well be the person who could flip the district.