If there were any benefits to the sound and fury accompanying the recent controversy about the debt ceiling crisis, one of them was this: it relegated the sturm und drang about the Patient Protection and Affordable Care Act to the back burner. It won't stay there, though. Almost everyone agrees that we are going to have to grapple with the high cost of health care in our efforts to set this country on a sound fiscal path.
Former Senators Erskine B. Bowles and Alan K. Simpson, two true statesmen who took on the thankless task of co-chairing the National Commission On Fiscal Responsibility and Reform, put it this way: "If we can't find a way to slow the rapid rise of health care costs, they will drive this country to bankruptcy. We should ask more of health care providers and drug companies through adjustments in payment formulas and increased drug rebates for Medicaid and Medicare, more from beneficiaries through more rational cost-sharing rules that discourage the overutilization of care, and more from lawyers through tort reform." (New York Times Op-Ed page, Aug. 3, 2011)
If we're going to ask more from everybody in order to rein in health care costs, I suggest that we start in St. Louis….specifically in Clayton, at the corner of Hanley and Forsyth. This is the headquarters for one of the most successful companies in St. Louis: Centene Corp.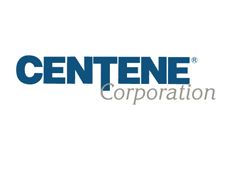 Founded in 1984 as a single health plan, today Centene provides managed care services for Medicaid patients in 14 states. According to a story in the St. Louis Post-Dispatch on Feb. 6, 2011, written by reporter Jim Doyle, company officials say they "specialize in finding health care efficiencies: saving money for the states by lowering medical costs for the poor."
Centene has been spectacularly successful enriching itself while controlling costs for the poor. In 2010 it reported revenue of $4.4 billion. It recently announced a new contract with the state of Texas that will add between $666 million and $1.1 billion in new revenue, and it won another $1.1 billion contract from the Louisiana Department of Health and Hospitals to serve Medicaid beneficiaries in that state (St. Louis Business Journal, Aug. 2, 2011).
These are taxpayer dollars.
And how has Centene spent those tax dollars accrued by "lowering medical costs for the poor?" By enriching itself, its stockholders, and specifically its CEO, Michael Neidorff. According to St. Louis Post-Dispatch business reporter David Nicklaus, in 2010 Neidorff received a pair of bonuses totaling $2.8 million, which helped boost his pay to $7.9 million for the year. That was 31 percent more than his $6.1 million compensation for 2009.
"The health care firm's chief executive got a $1.9 million bonus for 2010 performance and an additional $900,000 based on three-year results," Nicklaus wrote. "His salary rose 10 percent to $1.1 million and he received stock valued at $3.6 million. His perquisites included $154,700 worth of personal use of company planes, plus an unspecified amount of tax-preparation help, financial advisory fees, tickets to entertainment events and security services."
These are taxpayer dollars.
Based upon the new contracts the company has secured in 2011, Mr. Neidorff and other Centene executives can look forward to hefty bonuses again this year.
These will be taxpayer dollars.
One has to admire the business acumen of the leaders of this company. They have been spectacularly successful in developing products and marketing them to state officials who are trying to control the costs of providing baseline health services for low-income residents. But, if we are going to heed the pleas of Senator Bowles and Senator Simpson and "ask more of health care providers," perhaps we ought to ask less from Centene. Perhaps they could negotiate a few less lucrative contracts. Perhaps they could pay their executives a little less. Perhaps stockholders, who saw their share price rise 20 percent last year, might be satisfied with a little less. Less for Centene executives and stockholders might mean more services for Medicaid recipients and more savings for U.S. taxpayers.
We're all concerned about the high cost of health care, and we all worry about the holy trinity of "waste, fraud and abuse" that find their way into the system. But there is another issue that our capitalistic society seems reluctant to face: as long as our country tolerates a for-profit health care system, we are going to have to come to grips with greed.