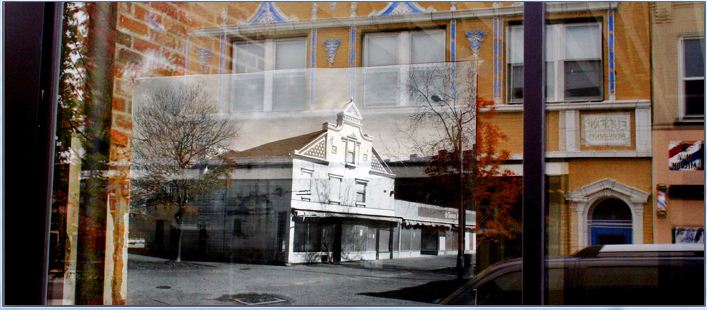 Ghosts appear in the storefront windows all along 14th Street in the Old North neighborhood of north St. Louis. They are, in fact, photographs. And they show how these same buildings looked in the recent past — worn, empty, neglected — in stark contrast to the current image of the redeveloped Crown Square.
Ghosts are lurking in other buildings in the area as well. Some structures, abandoned or boarded up, remain relics of the past. Others are scarred by graffiti. Mocking paint tags of "Legacy" and "Thanks McEagle" refer to Paul McKee's early attempts to include Old North as part of his Northside project.
But there is hope along this stretch of N. 14th Street and in the surrounding neighborhood. Sean Thomas, executive director of the Old North St. Louis Restoration Group points out that 100 percent of the apartments in the strip are occupied and that about half of the commercial space is leased or under negotiation. Much of the progress has occurred in last three to four months.
Perhaps the newly rehabbed buildings signal an opportunity for change and a fresh start.