by Emily Spangler, Progress Women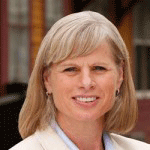 Mary Burke, Wisconsin
Mary Burke caught Progress Women's eye right away: Burke has served as the popular bicycle company Trek's vice president until 2004, has worked with the homeless, and has helped the Boys and Girls Club of Dane County. According to EMILY's List, as Wisconsin's commerce secretary, Mary helped create thousands of new jobs, promoted minority and women entrepreneurs, and has kept Wisconsinites safe by giving safety and building inspectors authority to shut down dangerous facilities across the state. Why should Wisconsin elect Mary Burke? Here's a few reasons as to why:  Walker signed some of the country's most radical anti-choice bills, including mandatory ultrasounds, a statewide, 19-week ban on abortions, and new restrictions that reduce the number of Wisconsin clinics providing any abortions to two. Wisconsin is ready for a major change, so let's make history and elect Mary Burke as the Badger State's first woman governor.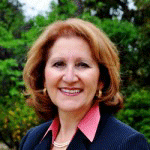 Eloise Gomez Reyes, California
Eloise Gomez Reyes is an attorney, community activist, and put herself through the University of Southern California and Loyola Law School, she has no problem with working hard. She also became the first Latina to open her own office in the Inland Empire – helping clients with everything from pensions and insurance to disability and Social Security and she helped found the Inland Empire Community Health Center and served as a Legal Aid volunteer for more than 25 years. Gomez Reyes is passionate about helping underserved families and fighting for the voiceless in her community. Her opponent is Congressman Gary Miller, a Congressman who touts his title of being California's "most conservative member". Gomez Reyes is the type of person we need in Congress. She will fight for those who need their voices to be heard, and will work hard to do so. Check out her website here!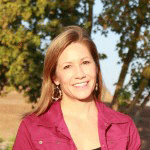 Amanda Renteria, California
As a mom, a former high school teacher, and small business owner, Amanda Renteria wants to bring a unique voice to Washington to represent California's 21st Congressional District. Renteria was the first-ever latina Senate chief of staff (Debbie Stabenow) and graduated with honors from Stanford University – the first Mexican-American from her small hometown to ever have been accepted. Running against Tea Party Congressman David Valadao will be quite the task, but with our support and help, we can help her win a top take-back district in 2014! Donate to Amanda Renteria here!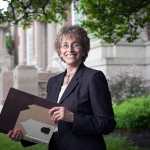 Martha Robertson, New York
Martha Robertson is a former teacher who became the first woman and the first Democrat from her district to be elected to the Tompkins County Legislature, where she forged a reputation for consensus-building and compromise in the interest of the county's neighborhoods, small businesses and green spaces. Robertson has put an emphasis on education and the economy in her race. She is committed to giving back and serving her community. Let's help her get elected.  Check out her website here.
This article is crossposted with permission of Progress Women, a Missouri-based site promoting progressive politics, feminism and empowering women to get involved.
Featured image credit: Womeninpoliticsmedia.com