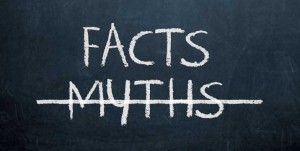 A short primer on countering some of the anti-Muslim myths and misinformation politicians and the media are feeding us following the terrorist attacks in Paris:
Fiction
America is a shining example of religious tolerance for all.
Fact
There are 784 known hate groups in the U.S. In 2014 Muslims were the targets of 154 hate crimes. In 2015 there have been 63 recorded attacks on mosques in the U.S. Since the horrific attacks in Paris and Saint-Denis on November 13, 2015, there have been 71 documented Islamophobic attacks in the U.S., many of them involving women wearing hijab.
Fiction
Only "real" Americans belong in America.
Fact
Out of a total population of 308.7 million Americans, 305.8 million of us are either immigrants or refugees or the descendants of immigrants, refugees, or slaves brought to these shores involuntarily. Only 2.9 million of us can claim historically to be "real" Americans.
Fiction
Muslims and Islamic organizations are failing to speak out against terrorists and terrorist organizations.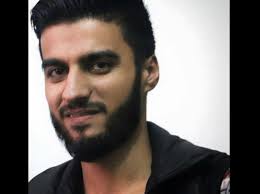 Fact 1
Brave and determined Muslim journalists are risking their lives to expose the crimes of ISIS—journalists like Syrian Ibrahim Abdul Qader of the journalist alliance Raqqa Is Being Slaughtered Silently, who along with his friend Fares Hamadi were brutally murdered in Turkey after smuggling news of ISIS crimes out of the Islamic State.
Muslim academics, politicians, and ordinary citizens of all ages in countries around the world, sickened by the crimes perpetrated against innocent Muslims and non-Muslims, are risking—and sometimes losing—their lives to speak out and reject the violence and those committing it.
Fact 2
Following the attacks at Le Bataclan, the list of Muslim organizations issuing unequivocal condemnations of terrorist tactics and attacks has grown ever larger
Here is just a partial list culled from various online sources:
United States
American Muslims for Palestine
Council on American-Islamic Relations
Islamic Circle of America
Muslim American Society
Muslim Alliance in North America
Muslim Umman of North America
Muslim Legal Fund of America
Mosque Cares
The Council on American-Islamic Relations
Republican Muslim Coalition
Germany
Muslim Coordination Council of Germany
Milli Gorus Organization
Ahmadiyya Muslim Jamaat
Netherlands
Council of Moroccan Mosques
Liaisons to Muslims and Government
France
Etudiants Musulmans de France
French Muslim Council
The Grand Mosque
Islamic Centre in Courcouronnes
Great Britain
Muslim Council of Britain
Representing 500 affiliated Muslim organizations and communities
India
Ahmadiyya Muslim Community
Ireland
Al-Mustafa Islamic Center
Irish Muslim Peace and Integration Council