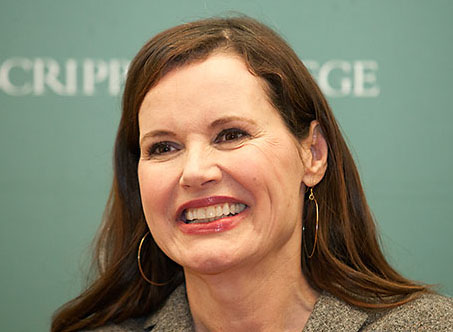 Can you identify this person?
Occasional Planet's "Who Am I" series features people who have made important contributions to liberal thought, progressive politics, human rights, enlightened education, environmental awareness, and "small-d" democratic principles–both in the US and internationally.
The abbreviated bios in our "Progressive Hall of Fame" only hint at the scope of our hall of famers' struggles and accomplishments. We hope that curiosity will impel you find out more about these inspiring people, whose professional efforts and personal sacrifices deserve to be remembered—and emulated.
To see a gallery of the progressive role models previously featured on Occasional Planet, click here. Our current featured progressive role model is: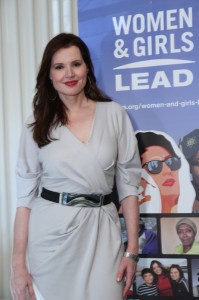 GEENA DAVIS (1956 – )
Actress, film producer, writer,women's rights activist
Claims to progressive fame
Partnered with the USC Annenberg School for Communication and Journalism to commission the most extensive research project on gender in film and television ever undertaken.
Founded the Geena Davis Institute on Gender in Media (2007), a research-based organization working with media and the entertainment industry to promote gender balance, reduce stereotyping, increase the percentage of female characters in media, and create diverse female characters in entertainment for children under the age of eleven.
Works with the Women's Sports Foundation  to improve the lives of young girls and women through lifelong participation in sports.