Four and a half years ago, on Sunday, February 23, the 2014 Winter Olympics ended in Sochi, Russia. Four days later, masked Russian troops without insignia took over the Supreme Council (parliament) of Crimea, and captured strategic sites across Crimea, which led to the installation of the pro-Russian Aksyonov government in Crimea.
Could Vladimir Putin do the same thing right after the World Cup ends in Russia this Sunday, July 15? He may not take immediate action, because over the next several days he will have meetings with none other than Donald Trump. Why should Putin take precipitous action without first playing with Trump's brain a little more to ensure that the acting U.S. President knows what to say and do to affirm his unqualified support?
Trump likes to blame Barack Obama for allowing Russia to take over Crimea and to further encroach upon the Ukraine. However, Obama recognized the age-old theory of "sphere of influence." Crimea and the Ukraine are in Russia's orbit, and there is very little that the U.S. or even NATO could or can do about it militarily. What the West did under the leadership of Obama was to initiate a series of economic sanctions on Russia that were particularly painful, because they were specifically aimed at the oligarchs. In other words, the action that the West took hurt the Russians who are personally closest to Trump.
What, if anything, might Putin have up his sleeve after the spotlight of Russia hosting the World Cup dims? Putin is cagey, so it's difficult to tell. But one possibility is that he will work to convince Trump that the U.S. no longer needs to be in Syria, a move that will strengthen the Russian connection with Bashar al-Assad and ultimately with the leadership of Iran. Putin needs to expand his sphere of influence, and Trump seems to have little interest in parts of the world that he does not see as challenging "America's greatness."
Putin also has his eye on the three Baltic states, Estonia, Latvia and Lithuania. They had been under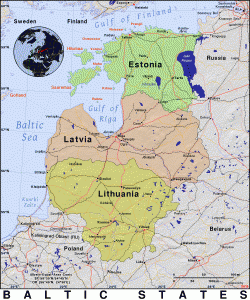 Soviet control from the end of World War II until the shortly after the fall of the Soviet Union. If Putin could neutralize their independence, he would once again put Russia on the doorstep of Poland. All of this illustrates how important NATO is to the West, and how risky and unpredictable an impetuous U.S. president is to the world.
It is possible that Putin will not take a dramatic political or military move soon. After all, since 2014, he has had remarkable success causing confusion in the West through cyber-warfare. He has infiltrated social media and mainstream media alike. With the three branches of the U.S. government under strict Republican control, very little is being done to blunt Russia's cyber aggression.
But before the summer of 2018 passes, let's not forget what we can learn from the recent history of 2014. Once the praise of Russia's hosting a great international sporting event has passed, it is quite possible that Putin will ramp up his international aggression. Perish the thought with Donald Trump acting more and more like his puppet.